We're launching a new webinar series!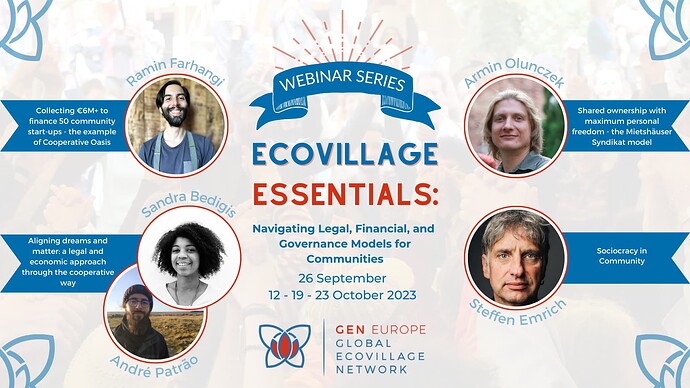 f you're puzzled by the complexities of finding the right methods and models for community-set up, join GEN Europe in the first of our Ecovillage Essentials webinar series where we'll be demystifying some of these crucial aspects of community-building and offering examples from networks across Europe. In each webinar we'll be joined by experts and pioneers in the field for a dive deep into an innovative example of the legal, financial or governance models used by ecovillages and co-housing projects to create communities that last.
You can find all the details and register here.